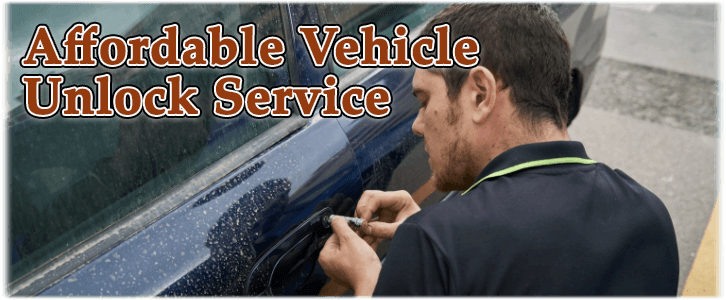 You have found the most dependable car lockout company in Greenville, SC! Are you having trouble getting into your car because you locked your keys inside? If so, we know exactly how you feel. Being late for work can lead to stress. This is why we provide auto lockout service in Greenville, SC, 24 hours a day, seven days a week!
Additionally, we offer affordable prices. You can get fast help from a vehicle unlocking company in an emergency. Plus, we deal with all kinds of cars. If you have a question, contact (864) 207-4838 any time!
Emergency Car Lockout Experts in  Greenville, SC
Help! I locked my keys in the car! The keys fell into my trunk! Is there a way I can get my car keys out of a locked car? There are many situations when you need a professional to help with a car lockout in no time. You should not get worried. We have automotive lock masters who know exactly how important time is. Since we are always in the neighborhood, we try our best to arrive at your Greenville location within 20 minutes. With our reliable technicians, you can get back into your locked car and back on the road no matter the weather conditions. So let us assist you with a quick car unlock service around Greenville, SC, so give us a call right now!
24 Hour Car Lockout Service!
While speed is essential, our service is best for its availability. However, mistakes are unavoidable. Many Greenville, SC customers contact us at all-night hours to perform the car lockout. The good news is there is no question about it, and we can get keys from locked cars 24/7. We can help you whether you need to unlock your truck late at night or if you misplaced your car keys at the crack of dawn. Call (864) 207-4838 and let our Greenville, SC team handle all your pop-a-lock concerns.
Car Lockout Prices and Estimates
One of the most frequently asked questions we receive is, "How much does it cost to unlock a car?". Hundreds of car make and models are available on the US market. You might see ads that say "$45 car lockout," but any reputable company in Greenville, SC, won't give you a price over the phone. We do provide estimates. However, because each vehicle requires a different lockout method, we must see the job on-site to assess it properly. For example, it costs more to pop a lock on a 2018 BMW X5 than unlock a trunk door on a 2006 Toyota Corolla. Therefore, if you see a company in Greenville, SC advertising a flat rate auto lockout, beware.
SC Leading Pop-A-Lock Service
Many amateurs in Greenville, SC, claim to be able to pick locks and cut car keys at a reasonable cost. For example, some of them unlock cars after hours. Several companies use inefficient methods and may damage your vehicle during the process. However, none of them can guarantee a job well done like ours. With professional auto lockout kits, we can ensure there won't be any mistakes on our part. In addition, we have alcohol-free professionals trained to open auto locks of all types. So why settle for a "rookie" for the same price? Do yourself a favor and call the best car lockout service in Greenville, SC!