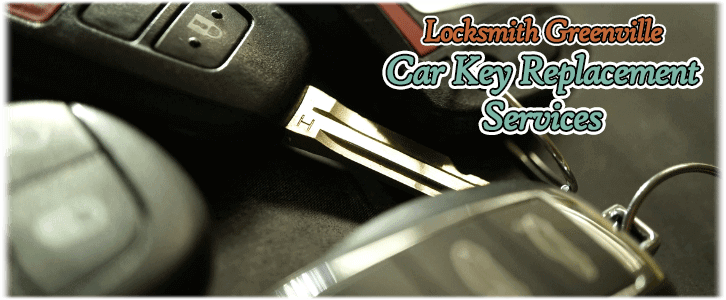 Are you looking for a car key replacement in Greenville, SC? If so, you came to the right place. It's no longer necessary to have your car towed to the dealership to replace your key. Several quick and affordable alternatives exist. It's great news for you because our technicians specialize in replacing different car keys on the spot, so you won't have to spend as much time and money traveling! We know how it is to lose car keys, so that we will be there for you. There is no worrying and waiting because we are on standby and are a fully mobile team that makes automotive keys in Greenville, SC.
Transponder Keys Made On-the-Spot!
We have specialized in making and programming transponder keys for over a decade. In addition to this, a transponder key can unlock your car door through the use of a radio signal. We offer on-site car key replacement, unlike other key replacement companies in Greenville, SC! In today's world, having your car towed is unnecessary or paying outrageous costs for a new key. Numerous services are available at your fingertips! Choose wisely. Contact us, and we will make a new key for your car based on your specifications.
Car Key Replacement 24 Hours A Day in Greenville, SC!
Trouble can strike at any time. Get to you as soon as possible, whether you are locked out of your car or need a replacement key. Because of this, we offer 24-hour auto key services in the Greenville, SC, area. To ensure 24/7 service, our employees work in two 12-hour shifts. And we also take emergency calls around the clock during public holidays! It is always nice to do business with a company you can trust. Hence, you know who to call when you need a car key replacement service for your car when the dealership is closed. We do not pause and keep working to aid you at once. Please call us at (864) 207-4838.
Have You Experienced the Best Auto Lockout Support?
There is nothing our men in Greenville, SC, cannot handle, whether it's a quick car unlock or making different types of car keys. There are many ways to find a car door unlocking crew, but contacting a professional with experience in the industry can be much harder. Therefore, we provide you with the experience and state-of-the-art lock-picking tools to allow them to help you in difficult car lockout situations without causing any damage to the door's hardware.
Car Key Copy Made Starting at $99
The best practice is to keep a copy of your car keys at home. Unfortunately, many individuals won't go the extra mile until there is an emergency, even though it seems obvious. Our team understands that making a spare key for your vehicle isn't your top priority. We offer cheap car key replacement services because of this! No matter your situation, we are ready to handle it. It's not necessary to drive to the dealership and pay a lot. If you're in the Greenville, SC, area, you can get a car key replacement for $99 instead.